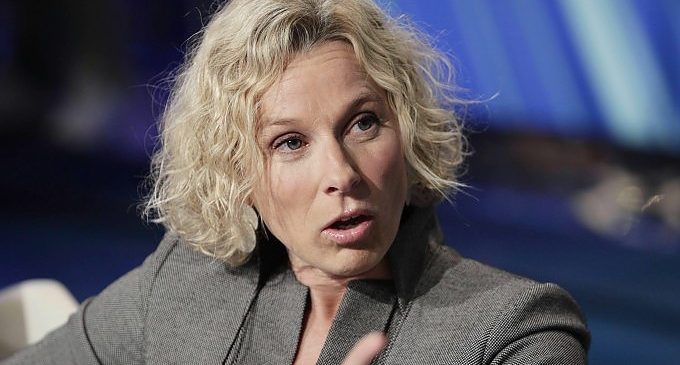 "Here the memory of a multicultural past; inspiration and stimulus for the new generations ".
Palermo June 16th,  2018. In Palermo for the inauguration of the Manifesta 12 biennial of contemporary art, Giovanna Melandri visited the Palatine Chapel of the Royal Palace. The former Minister for Cultural Heritage in the D'Alema Governments has not missed the opportunity, as she was in the Sicilian capital, to go to the Royal Palace to visit one of the most beautiful churches in the world; staying in the Palatine Chapel for a few hours. Great amazement and wonder in admiring the mosaics, the muqarnas, the architecture characterized by a multitude of cultures.
"The Palatine Chapel – said Melandri – is one of the most beautiful monuments I have ever visited. It is the memory of a multicultural past capable of inspiring young people who want to develop artistic and cultural syncretism ".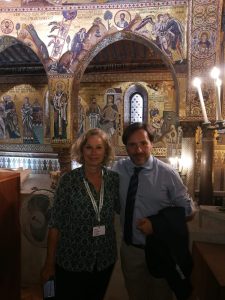 Giovanna Melandri, now President of the Foundation that manages the Maxxi museum in Rome, has carried out an intense institutional activity when she was Minister for Cultural Heritage. She was responsible for the approval of some laws and regulations including: the reform law of the Ministry and the regulation of organization of the Ministry itself that have established the birth of the new Ministry of Heritage and cultural activities. But also the birth of the Consolidation Act on cultural heritage and the modification of the Regulation on the admission price in the national museums, with the introduction of the 50% discount for young people of the European Union between the ages of 18 and 25 and for teachers. The Maxxi, of which she is President, owes its birth to her with a law instituting it in 1999.
Among her main interventions, but only to mention a few, the opening of the new museum spaces of the Uffizi; the re-opening in Milan of Leonardo da Vinci's Cenacle after twenty years of restoration; the opening of the Domus Aurea in Rome; the reopening of the Basilic of Saint Frances in Assisi just two years after the earthquake and the enlargement of the archaeological museum of Paestum.
(courtesy translation Elettra La Duca)