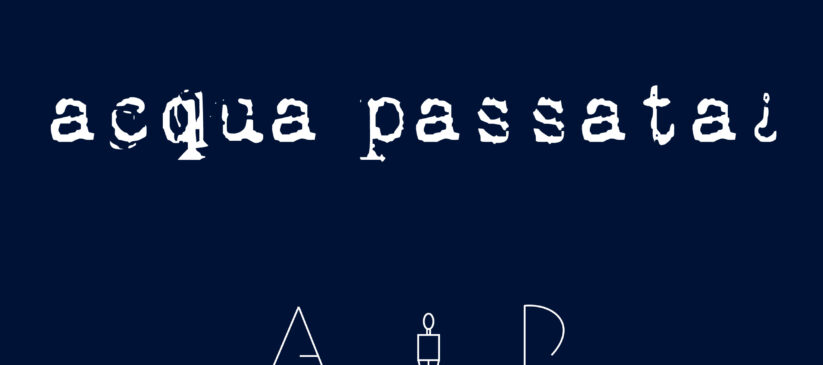 Palermo – On Tuedsay October 1st 2019 at 7.00 pm, the President of the Fondazione Federico II, Gianfranco Miccichè and the General Director, Patrizia Monterosso present Acqua passata¿ in piazza del Parlamento. The installation has been conceived and created by the artist Cesare Inzerillo and Patrizia Monterosso, General Director of the Fondazione Federico II with the collaboration of the city of Lampedusa and Linosa, the office for Cultural affairs of the City of Palermo, the Centre for Planning and Restoration of the Sicilian Region and the project, Snapshots from the Borders and of the composer – sound designer Gabriele Giambertone.
This exhibition is in memory of the tragedy of October 3rd 2013 when 366 Eritrean men, women and children lost their lives 800 meters from the island of Lampedusa and also for the eighteen thousand migrants who have died in the Mediterranean since 2013.
Acqua passata¿ does not represent reality but "presents" it and identifies its "madness".
The work is developed within a rectangular module 26 metres long by 6 metres wide, set up in Piazza del Parlamento (a place of transit for hundreds of citizens and tourists) where it will be exhibited until October 30th 2019. The installation consists of two different elements juxtaposed by Cesare Inzerillo: one, a boat that arrived in Lampedusa in 2009 with two hundred migrants and the other, an artwork previously part of the itinerant exhibition, Museo della Follia (Museum of Madness), a gigantic table football.
The latter, a perverse game with enormous players characterized by a single expression of indifference, cold homologation and disturbing static composure describes the exaggerated immobility of those who, indifferent, lacking of any feeling for humanity in dire straits.
A crazy ritual, a schematic repetition of expressions, identical postures in a solemn atmosphere enter into dialectical tension with the "new tragedy of the sea". The silhouettes of men, women and children standing on the boat and populating the exhibition space act as a counterpart. The boat, like a ready-made artwork, becomes part of a larger installation in one of the most important squares in the historic centre of Palermo, in its nerve centre. In those who observe it, the work stirs questions on ethical and aesthetic issues.
Around this fragment of reality, Inzerillo has printed on life-size silhouettes, the photographic portraits of migrants he met in a Reception Centre in Palermo, all coming from different African countries, each one with his personal story to tell. They are the living narrative of those who managed to reach Europe, with their hopes and dreams, and their gazes are caught in moments of regained sense of peace.
In Acqua passata¿, art and culture become necessary tools in the search for new paths of integration and solidarity for the sake of an increasingly forgotten sense of humanity.
On a panel at the entrance of the exhibition space, visitors will be able to read a detailed description of the work by the journalist and art historian Valentina Bruschi.