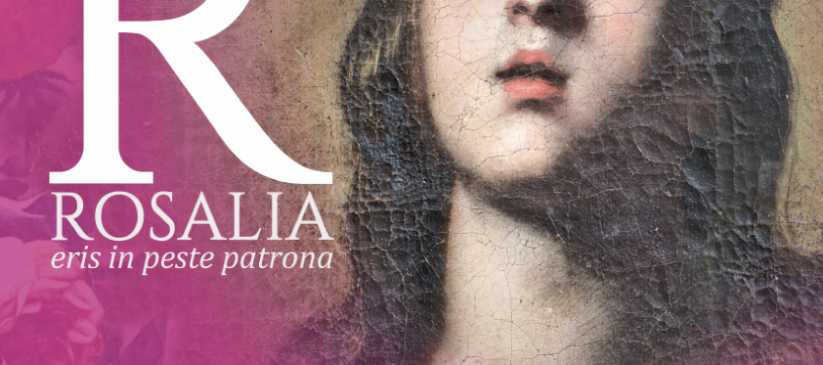 For the detail pelase click below
The exhibition recalls one of the most critical moments in the history of Palermo: the fifty year time span that sees the city hit by two terrible plagues, in 1575-76 and in 1624; the helpless and decimated population seeks comfort and protection in the traditional Patrons, the five Virgin Saints of Palermo, the Saints Rocco and Sebastiano, to whom is added in those same years Saint Carlo Borromeo, thanks to the cult introduced in the city by the rich merchant "Nation" of the Lombardi. But in 1624, at the outbreak of an even more devastating pestilence, the discovery on Mount Pellegrino of the sacred remains of Rosalia, a Palermo hermit lived in the Middle Ages, and the simultaneous immediate end of the disease, make it possible to attribute to her special thaumaturgical powers, such to acclaim her as the only patron against the terrible disease.
The triumph of the cult, immediately spread throughout Europe and further thanks to the Jesuits and the Franciscans, requires precise choices regarding the iconography of the Saint, to which particular contribution is provided by Anton Van Dyck, the great Flemish painter living in Palermo in that sad period.
Based on these elements, the exhibition develops through a path that, starting from the devotion to the traditional patrons Saints, exemplified by a series of important paintings and sculptures of the sixteenth century made in those years, reaches the triumph of the cult of Rosalia as the only patron, configured by several works, especially altarpieces, commissioned by famous artists such as Anton Van Dyck, Pietro Novelli, Vincenzo La Barbera and Mattia Preti. The paintings and sculptures are joined by numerous preparatory drawings of large paintings, decorative works of art, printed and archival materials.